A sleepover shift is a booking of 8 hours where there is no expectation of being woken, but does include up to 1 hour of assistance where required (during the night). Additional support can be rostered before and/or after the sleepover and is paid at the relevant rate. 
As with all bookings through Hireup, the platform will assist you in calculating the appropriate overnight sleepover charges where applicable. When you fill in the hours you would like to book the support worker for, the total shift cost will be shown before you make the booking.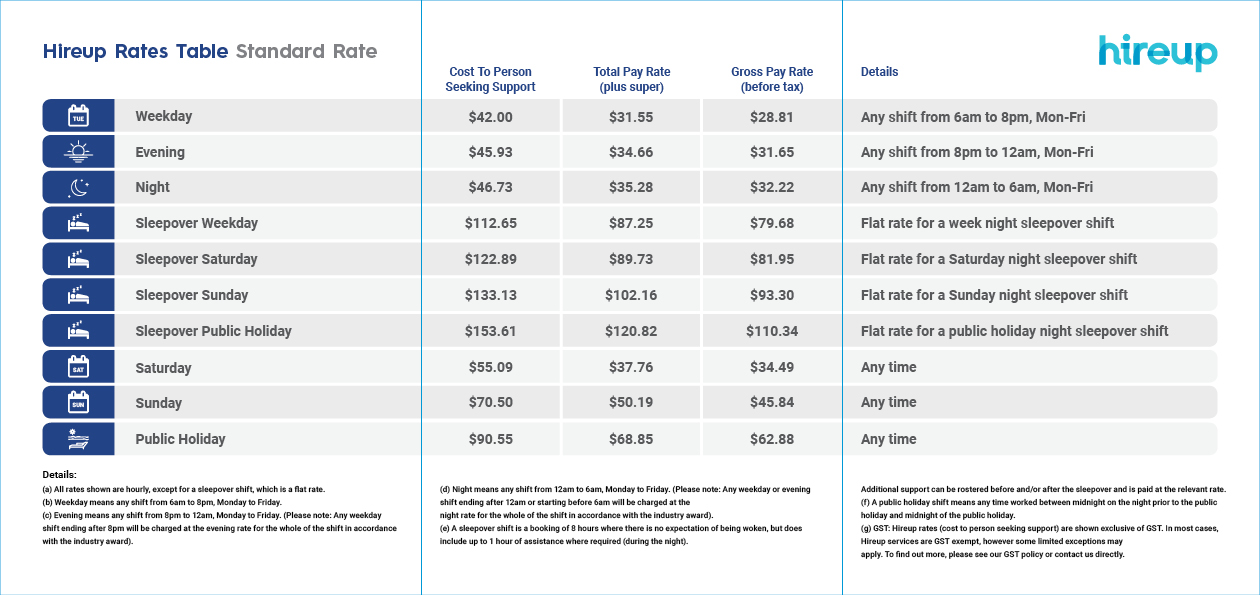 If you have any questions about how overnight bookings work, please don't hesitate to get in touch.