Our Job board is a great way to quickly connect with those seeking support on the Hireup platform.
Users seeking support will post a job on the board and as a Hireup worker you'll be able to browse or respond to any jobs you are interested in. You'll also receive a notification when a job is posted in your area, making it easy to find local work opportunities.
To navigate to the job board:
Click the Job Board menu from the top menu display

Image description: The Hireup dashboard. A red arrow is pointing to the Job board button.
Search for jobs near you by inputting your suburb and distance that you're willing to travel and click apply filters.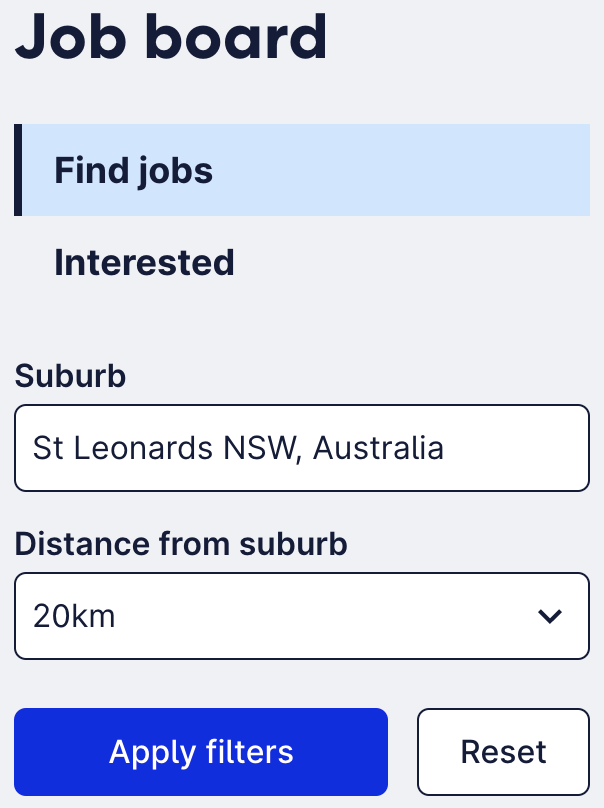 Image description: The Job board filter search. Text reads: Find jobs, interested, Suburb, Distance from suburb, apply filters and reset.
Once you've found a job that you're interested in you can alert the client by clicking show interest or message the client (recommended).
Jobs that you've expressed interest in can be found under the Interested tab on the left hand side of the screen under the Find jobs tab.
If you've messaged the client from the jobs board you can continue the conversation in messages (top right).